My Picks for Champions League round of 16
November 8, 2022
1050 Views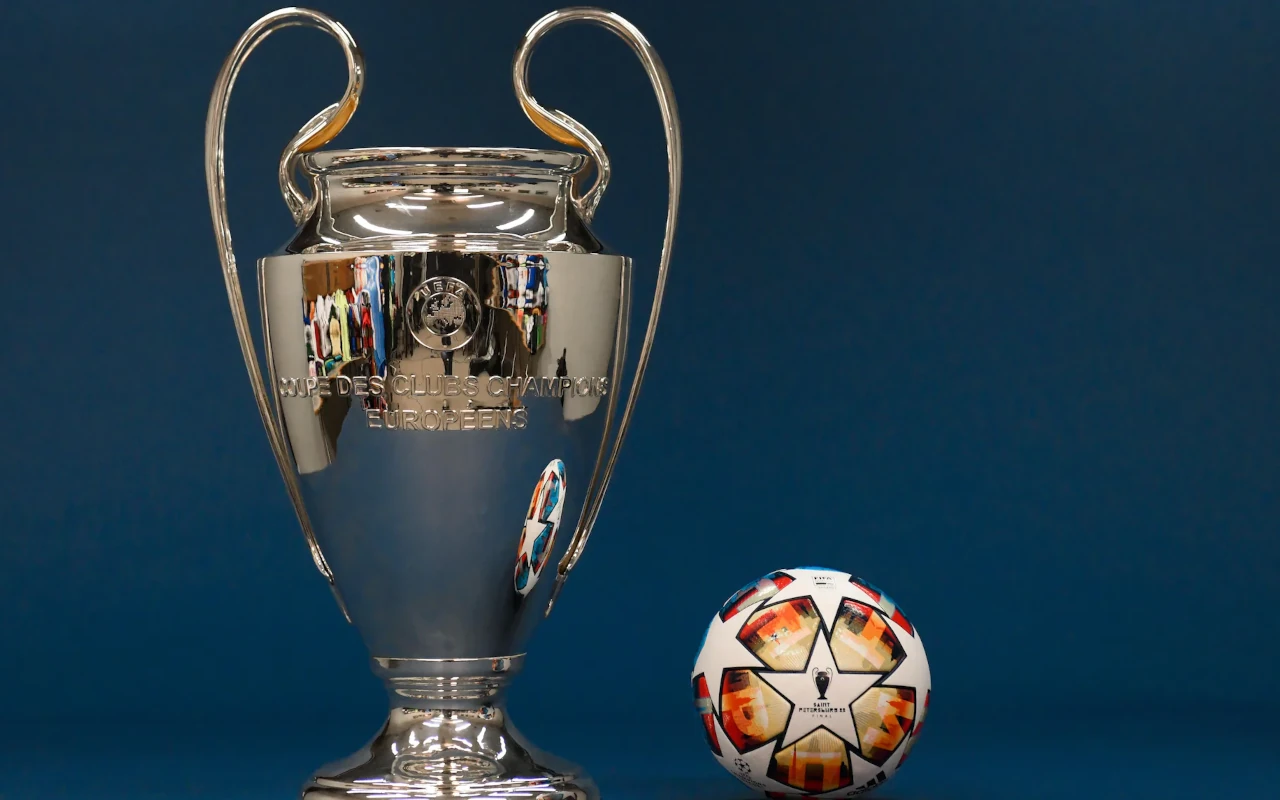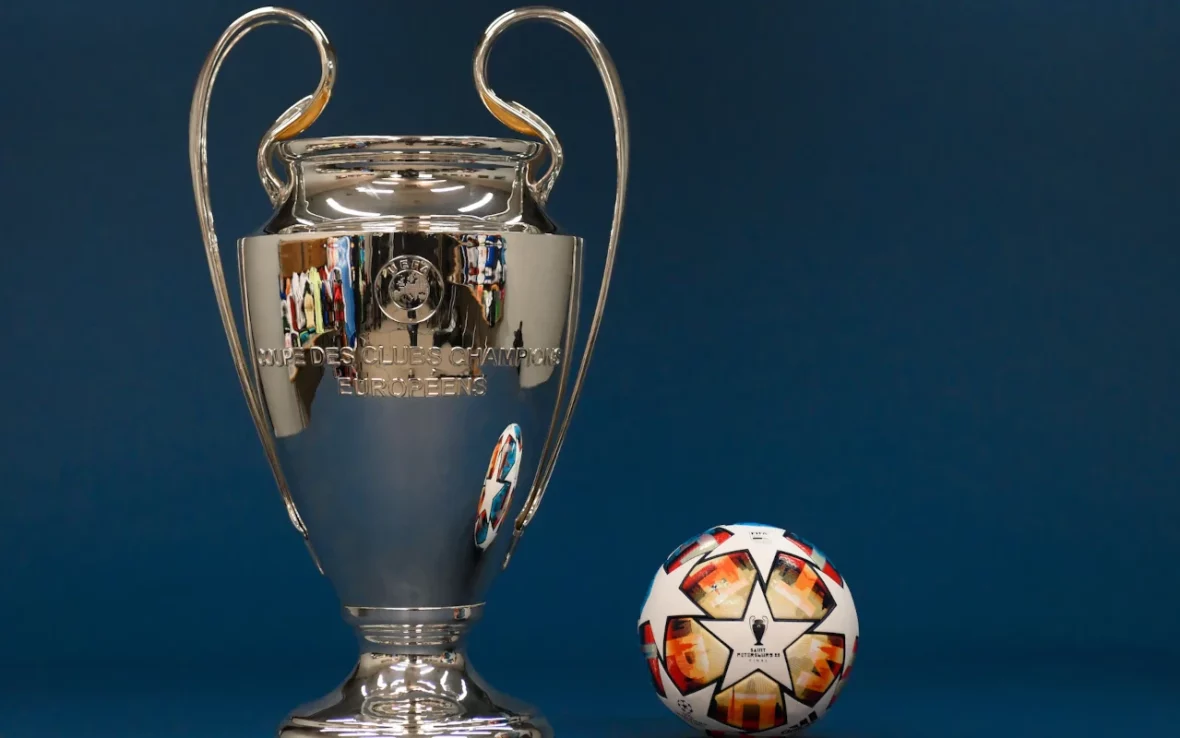 Yesterday, UEFA held drawing ceremony for group stage qualifiers in 2022/2023 UEFA Champions League in Nyon, Switzerland. After a hectic group stage, with many front-runners being eliminated in earliest stage of the tournaments, round of 16 will definitely see other favorites not making final 8. Here are my picks for 2022/2023 UEFA Champions League round of 16.
Champions League Round of 16 Match-Ups
RB Leipzig (GER) vs Manchester City (ENG)
Most bookies consider Man City to be heavy favorites to finally win the whole coveted UEFA Champions League title this season, so it is not a surprise Blues are heavy favourites in their round of 16 match-up vs RB Leipzig as well. Although Leipzig has shown good form in their last fixtures, beating defending Champions League champions Real Madrid in their final Group Stage match-up, Manchester City should advance to final 8 without too much problems.
My Pick – Manchester City
AC Milan (ITA) vs Tottenham Hotspur (ENG)
These 2 unpredictable teams are perfect match-up to bet on in my opinion. Both teams are similarly matched in both offensive side and defense. After winning Serie A after many years, AC Milan is looking forward to make a decent run in Champions League knockout stage as well. But it seems unlikely considering their current form and lack of roster depth.
Tottenham ,on the other hand, on paper has a better collective of players, but they seem to be underachieving on Champions League so far. After dramatic end to their Group stage endeavors, I expect Spurs to ride this momentum and gets narrowly past their Italian opponents.
My Pick – Tottenham Hotspur
PSG (FRA) vs Bayern Munich (GER)
Arguably, Most anticipated match-up of round of 16 is between there French and German juggernauts. Start of the season has been little shaky for Bayern in Bundesliga, but Rekordmeister has picked up their usual pace in recent matches and they have eye on the prize this year as well.
On the other hand, things have been going smoothly for PSG in French Ligue 1, but little slip-up in Champions league group stage gotten them into this tough match-up. Arguably this year is the best chance for PSG to lift their first long-awaited Champions League trophy.

Players from the both teams will be heavily involved in World Cup 2022, starting this month, and outcome of that tournament can have huge impact on this match-up as well. I have to give a slight edge to the Paris Saint Germain in this Clash of the Titans.
My Pick – Paris Saint Germain
Club Brugge (BEL) vs Benfica (POR)
Club Brugge has started this years Champions League in impressive fashion, winning their first 3 matches without conceding a goal, but things got little shaky after that. As of Benfica, they showed their strength in solid perfomances against PSG in group stage and dominated Juventus in both matches to secure the first place in their group.
Despite Brugge's sensational start, for me Portuguese team should be able to easily get through.
My Pick – Benfica
Liverpool (ENG) vs Real Madrid (ESP)
Another key featured match-up in round of 16 is rematch of the last years Champions League final, between Liverpool and Real Madrid. After last years disappointing loss in the final everyone expected Liverpool to come out swinging this year, but their performances in both Premier League and Champions League has been shaky at best. Shocking blowout loss in Naples against Napoli cost Reds first place chances in their group, which put them in tough situation against Real Madrid.
Spaniards have been playing on their usual level, Starting season undefeated in all competitions,Leading La Liga and easily getting through their group as well. You should never bet against Real Madrid on Champions League, especially considering their opponents struggle, but I'm gonna pick Livepool to upset current champions anyway.
My Pick – Liverpool
Eintracht Frankfurt (GER) vs Napoli (ITA)
For me, this match-up is as close to sure-bet as its humanly possible. Current Europe League champions have been struggling in Bundesliga, while their opponent is tearing everything apart on their path.
Not much was anticipated from Napoli this season, but they proved everyone wrong, Leading Serie A with healthy margin, and handing embarrassing losses to Ajax and Liverpool in group stage as well. Napoli's young and talaneted core should be able to easily get through this match-up and go deep into the knockout stage of Champions League.
My Pick – Napoli
Inter (ITA) vs Porto (POR)
Another balanced match-up between middle tier teams of the Europe is between Internazionale and Porto. Both teams showed solid performances in their groups, Inter knocking out Barcelona and Porto securing first place in evenly-matched group. Based on their experience and solid depth on roster, I have to go with Italians on this one.
My Pick – Inter
Borussia Dortmund (GER) vs Chelsea FC (ENG)
Final match-up for round 16 is between Borussia Dortmund and Chelsea. German club have been playing their usual football, with beautiful offense and questionable defense Their attack is filled with young rising stars, who can score goals against anyone, but sometimes are handicapped by their woes on the defensive side of the pitch. as of Chelsea, they have had very disappointing start of the season, resulting in firing of manager Thomas Tuchel, but since then, English giant has been slowly improving.
My Pick – Chelsea