My Picks for Superbowl LVII
November 1, 2022
905 Views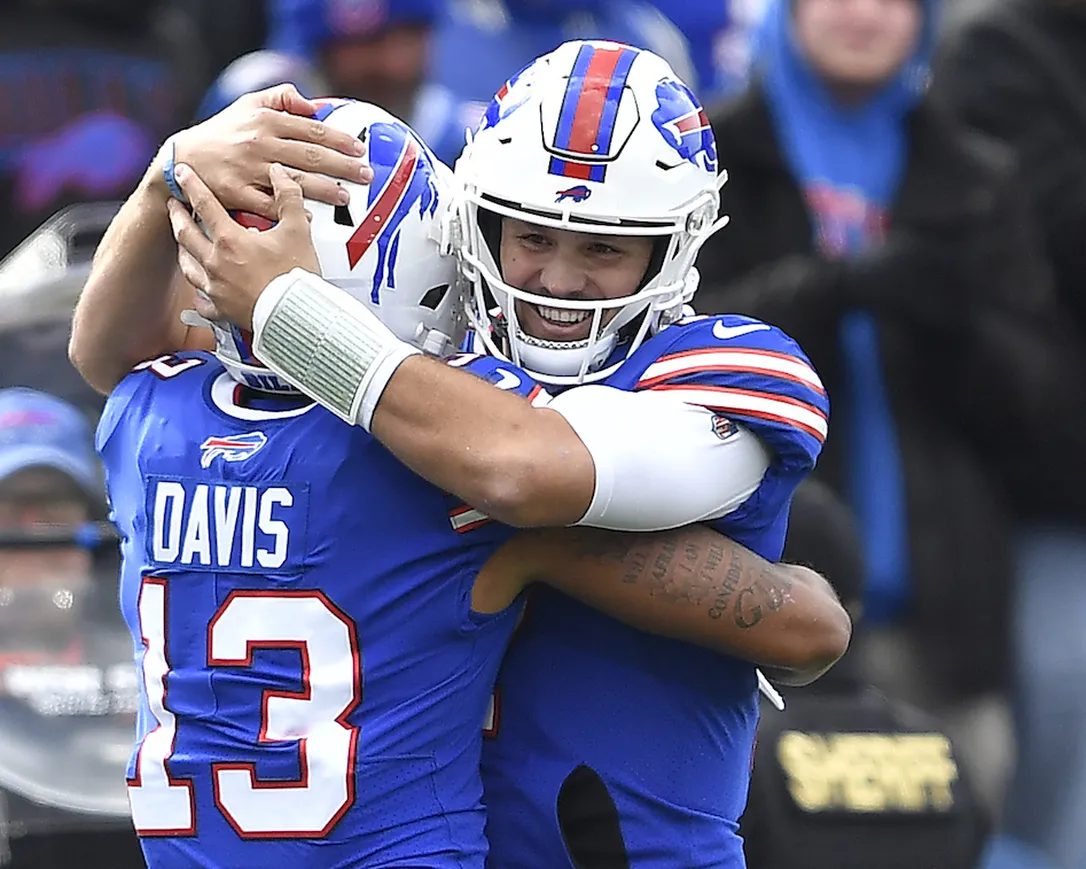 The 2022-2023 NFL season is almost halfway trough the regular season, and that means we had many games to analyze and make predictions on Superbowl based on current rosters.
My picks For Superbowl and Conference Winners
Here are my picks (little biased towards my team) for Superbowl LVII.
AFC Championship
As anticipated, AFC seems like 2 horse race between defending AFC Champions Kansas City Chiefs and current overall favorites and fairly best team so far this year alongside Eagles, Buffalo Bills. Bills and Chiefs met each other in last years epic AFC championship game and I expect (and hope) to see clash of Patrick Mahomes and Josh Allen come January but this time in Buffalo (Number 1 seed locks up home field advantage). Although there are some wild card teams, such as Baltimore Ravens, led by dynamic Lamar Jackson, which might have something to say come playoff time, Chiefs and Bills are heavy favorites for AFC Championship.
My Pick – Buffalo Bills vs Kansas City Chiefs
AFC Winner – Kansas City Chiefs
NFC Championship
Unlike AFC, NFC seems wide open for many teams. Undefeated Philadelphia Eagles are clear front runners for now, but teams like San Francisco 49ers with their amazing defense and Minnesota Vikings with their overall good performance have shown significant improvements past few weeks. Dallas Cowboys are starting to get healthy as well, and I expect them to be in contention as well. And of course, you can never count out Tom Brady and Buccaneers, no matter the team record.
My Pick – Philadelphia Eagles vs San Francisco 49ers
NFC Winner – San Francisco 49ers
Superbowl LVII
I expect to see rematch of Superbowl LIV between Chiefs and 49ers. I'm sure this game would be awesome to watch for football fans , and I expect Patrick Mahomes and company to come out on top with narrow victory.
Superbowl Winner – Kansas City Chiefs
Almost all major sportsbooks are giving outright bets on NFC, AFC and Superbowl champions. As is stands of today here are odds for each team.
| Team | Superbowl Odds (American/Decimal) | Conference Odds |
| --- | --- | --- |
| Buffalo Bills | +230 / 3.3 | +125 / 2.25 |
| Philadelphia Eagles | +550 / 6.5 | +195 / 2.95 |
| Kansas City Chiefs | +700 / 8.0 | +340 / 4.4 |
| San Francisco 49ers | +1300 / 14.0 | +550 / 6.5 |
| Baltimore Ravens | +1400 / 15.0 | +800 / 9.0 |
| Dallas Cowboys | +1400 / 15.0 | +550 / 6.5 |
| Minnesota Vikings | +1600 / 17.0 | +600 / 7.0 |
| Tampa Bay Buccaneers | +2400 / 25.0 | +1000 / 11.0 |
| Cincinnati Bengals | +2800 / 29.0 | +1400 / 15.0 |
| Los Angeles Chargers | +3100 / 32.0 | +1500 / 16.0 |
| Miami Dolphins | +3100 / 32.0 | +1700 / 18.0 |
| Los Angeles Rams | +3400 / 35.0 | +1300 / 14.0 |
| Tennessee Titans | +4400 / 45.0 | +2000 / 21.0 |
| Green Bay Packers | +5500 / 56.0 | +2200 / 23.0 |
| New England Patriots | +6000 / 61.0 | +3200 / 33.0 |
| Seattle Seahawks | +6500 / 66.0 | +2800 / 29.0 |
| New York Giants | +7000 / 71.0 | +2800 / 29.0 |
| Cleveland Browns | +8000 / 81.0 | +5500 / 56.0 |
| New Orleans Saints | +8500 / 86.0 | +3200 / 33.0 |
| Las Vegas Raiders | +9500 / 96.0 | +5500 / 56.0 |
| Arizona Cardinals | +9500 / 96.0 | +4800 / 49.0 |
| Atlanta Falcons | +10000 / 101.0 | +3800 / 39.0 |
| Denver Broncos | +13000 / 131.0 | +6500 / 66.0 |
| Jacksonville Jaguars | +13000 / 131.0 | +8500 / 86.0 |
| New York Jets | +14000 / 141.0 | +7000 / 71.0 |
| Indianapolis Colts | +15000 / 151.0 | +8500 / 86.0 |
| Washington Commanders | +18000 / 181.0 | +9000 / 91.0 |
| Detroit Lions | +55000 / 551.0 | +22000 / 221.0 |
| Carolina Panthers | +60000 / 601.0 | +28000 / 281.0 |
| Chicago Bears | +85000 / 851.0 | +22000 / 221.0 |
| Pittsburgh Steelers | +85000 / 851.0 | +34000 / 341.0 |
| Houston Texans | +100000 / 1001.0 | +55000 / 551.0 |
Bet on NFL winners in this Sportsbooks