Australian Open 2023 : Draw and Predictions
January 12, 2023
677 Views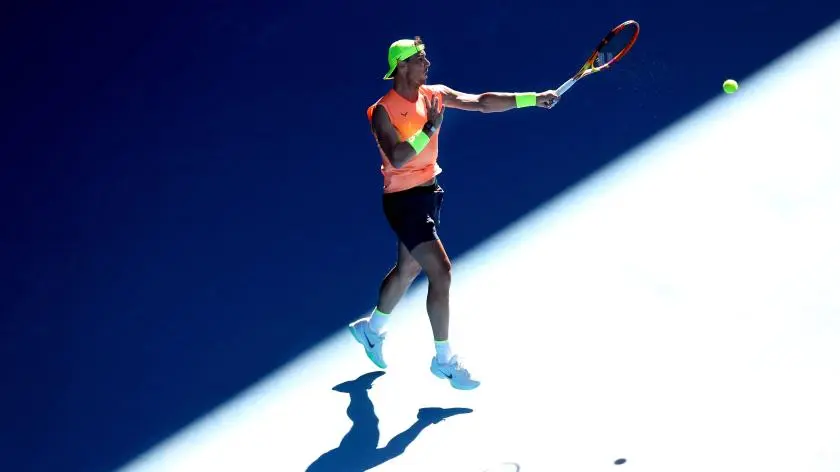 Today Australian Open 2023 released the long awaited full draw of men's and women's tournament. As always some of the favorites have much tougher road to the final then others, but surprisingly, there are many round 1 match-ups to look forward to. Let's dive into the details of the Draw and give predictions of interesting match-ups later in the tournament.
Australian open 2023: Men's Round 1 Match-ups
Usually, round 1 match-ups are rarely interesting, since top guys only get low rated opponents, but this year things are chaotic. Because of the Pandemic and the Wimbledon drama last year, some of the top players are ranked way below their actual level, therefore drawing much stronger opponents than usual. You can see the full Australian Open 2023 Men's Singles draw here, but I'll give you few match ups to look forward to in Round 1.
Rafael Nadal (1) – Jack Draper
Because of the injury of current world number 1 Carlos Alcaraz, Defending champion in Australia Rafael Nadal is seeded first in Melbourne this year. This seemingly should have given Rafa better road to the final, but he drew very promising and in form young talent in Jack Draper. Considering current form of both players, especially Rafa seemingly not to be in shape he usually is, young Brit should give 22 time Grand Slam champion in round 1. You should never bet against Rafael Nadal in Grand Slams, but anticipate brutal first round battle to kick of the Australian Open 2023.
Matteo Berretini (13) – Andy Murray
Of course Andy Murray is not the same player he used to be, since his surgery, but enormous experience and class is definitely enough to give current world number 14 some problems. Matteo Berretini struggled last year with injuries, but had decent showing in Australian Open so he has lot of points on the line. Definitely looking forward to this match as well.
Andrey Rublev (5) – Dominic Thiem
It's been a tough road for Dominic Thiem to get back after tough injury couple of years ago, but recently his level of play improved drastically. Of course he still has lot of work ahead of him to get back to the Grand Slam winning level, but first big tournament of the year is always big opportunity for the fresh start. As for Rublev, he had very up and down year in 2022, not winning as much as he wanted to but when in form, he is almost impossible to beat. Personally, I like both guys so cant really decide who to root for, but definetly expecting entertaining match.
Other Round 1 Match-ups
There are few other round 1 match-ups to look forward to and here they are:
Stefanos Tsitsipas – Quentin Halys
Jiri Lehecka – Borna Coric
Grigor Dimitrov – Aslan Karatsev