My Picks : NFL Week 12
November 24, 2022
978 Views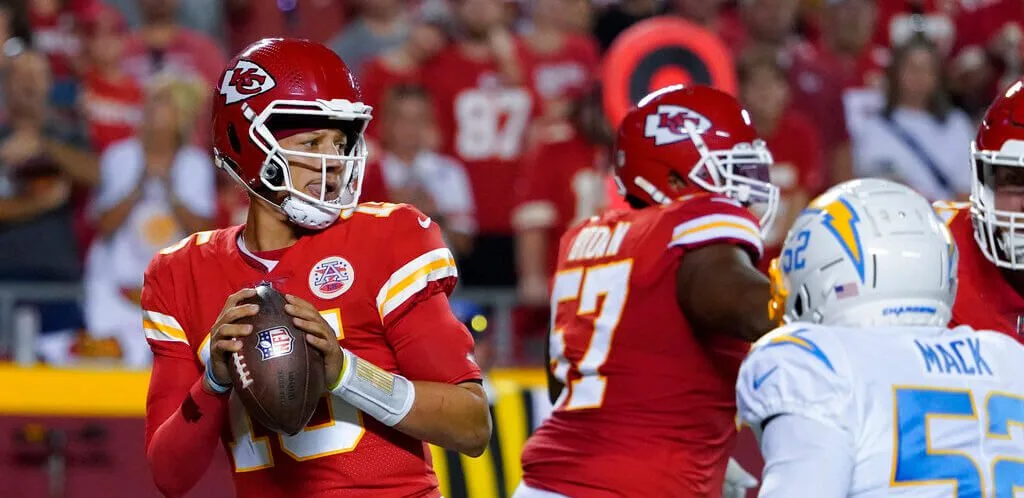 It's thanksgiving Week in NFL ! Playoff races are heating and some of the best match-ups are featured all thought the week. Let's dive in and hope to go 16-0.
Thanksgiving Thursday Football – NFL Week 12
Detroit Lions – Buffalo Bills
I've put my faith in Lions last couple of weeks and they delivered, but can't go against Bills, who are Superbowl contenders this year. Expect really good and close game on Thursday afternoon, with both teams showing off offensively.
My Pick – Buffalo Bills
Dallas Cowboys – New York Giants
This matchup is always very interesting, especially now when both teams are in hunt for playoff spot. Cowboys are coming off an impressive win against very strong Vikings team, while Giants are slowly losing their amazing start of the season magic. Hope to see Dallas on top today afternoon.
My Pick – Dallas Cowboys
Minnesota Vikings – New England Patriots
Vikings got embarrassed last week against Cowboys, So they are looking to show off their real strenght this week. Their oppontent, Patriots, have been struggling offensively, barley edging out Jets in Foxborough. Expect Vikings to bounce back strong tonight.
My Pick -Minnesota Vikings
Sunday Match-ups – NFL Week 12
Carolina Panthers – Denver Broncos
It's TANK BOWL Time ! I lost my faith in Broncos last week, and can't handle them losing my parlay this week. Not gonna bet on this game, but if I had to choose, I'll go with panthers at home.
My Pick – Carolina Panthers
Cleveland Browns – Tampa Bay Buccaneers
Bucs are heating up recently,bagging 2 straight wins and making their final playoff push, look forward to blowout win against Browns this week.
My Pick – Tampa Bay Buccaneers
Jacksonville Jaguars – Baltimore Ravens
Ravens offense has been nothing short of trash past few weeks, barely scoring 10 points against Panthers last week. Still, on their defense's back, they are frontrunners in AFC north. There's not many games left before playoffs start, so they should really start to click offensively, if Ravens want to be considered title favorites.
My Pick – Baltimore Ravens
Miami Dolphins – Houston Texans
Dolphins has been delightful surprise this year, both offensively and defensively. On the contrary, Texans have been consistently worst team in NFL and there's no real chance of them upsetting playoff -hunting Dolphins this week.
My Pick – Miami Dolphins
New York Jets – Chicago Bears
Jets benched Zach Wilson this week, after their offense failed to score more than 3 points against Patriots last week. Despite that disappointment, Jets are still in playoff hunt somehow. If they want to keep their hopes alive, they must win against Bears this week.
My Pick – New York Jets
Tennessee Titans – Cincinnati Bengals
Titans are improving from week to week this year, beating Packers on the road last week. My money is on Derrick Henry and company this week.
My Pick – Tennessee Titans
Washington Commanders – Atlanta Falcons
God damn Falcons man. I'm always scared to bet on them or against them, but Washington team has been looking pretty good in hands of Taylor Heinicke. Going with Commanders on this one.
My Pick – Washington Commanders
Arizona Cardinals – Los Angeles Chargers
Chargers suffered very heartbreaking loss last week against Chiefs, but they played great. Los Angeles is much better team than their record suggests, on the other hand, Cardinals have struggled all year. Chargers easy W expected.
My Pick – Los Angeles Chargers
Seattle Seahawks – Las Vegas Raiders
What can I say, raiders are much worse than Seahawks. Not gonna watch but betting on Seattle. Maybe tune in to Redzone feed.
My Pick – Seattle Seahawks
Kansas City Chiefs – Los Angeles Rams
Before the season started, this match-up looked very interesting on paper, but Rams have been nothing short of hot garbage, while Chiefs keep winning and winning. KC easy pick vs LA.
San Francisco 49ers – New Orleans Saints
49ers are my pick for NFC this year, so it's not surprising to see me picking them against very weird Saints team.
Philadelphia Eagles – Green Bay Packers
Have to go with one upset, and it's this one. Eagles have been looking shaky last couple of weeks, while Packers have that wildcard feel to them. Interesting game to watch on Sunday Prime Time .
Monday Night Football – NFL Week 12
Indianapolis Colts – Pittsburgh Steelers
Steelers suck, Colts suck less, so I pick colts.
My Pick – Indianapolis Colts