My Picks : NFL Week 11
November 16, 2022
947 Views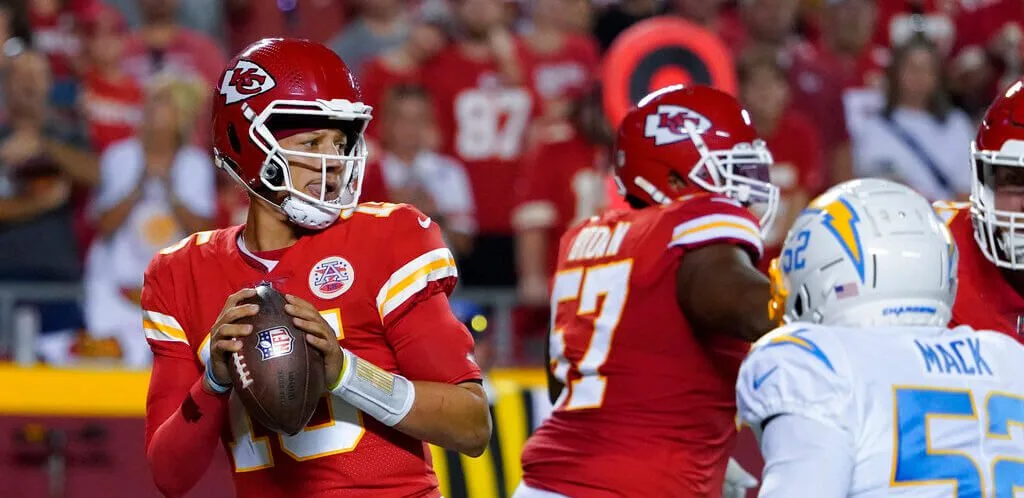 Tomorrow kicks of week 11 of National Football League. After pure chaos last week, Teams which are hunting for playoff contention will look forward to make a final push at the final stage of this years regular season. Here are my picks for NFL Week 11.
Thursday Night Football – NFL Week 11
Green Bay Packers – Tennessee Titans
Packers are coming off a very solid victory against Cowboys in Week 10, but their opponent is arguably even stronger this week. Aaron Rodgers and his Packers are still hoping to somehow make the playoffs this season, but every game is must win for them at this point. On the other hand, Titans have looked good all year and they are in much more comfortable position. I expect very close and entertaining game with Green Bay coming at the top in the end.
My Pick – Green Bay Packers
Sunday Match-ups – NFL Week 11
Atlanta Falcons – Chicago Bears
Falcons always manage to somehow subvert already low expectations,good example being their loss against unmotivated Panthers last week, but I can't bet against them on Sunday against the Bears. Very cautious but hopeful (yet again) pick is Falcons.
My Pick – Atlanta Falcons
Baltimore Ravens – Carolina Panthers
Ravens are coming off a by week and they are hosting very weak Panthers team. Ravens are looking to make a final playoff push so it's a no-brainer to pick them against Carolina Panthers.
My Pick – Baltimore Ravens
Buffalo Bills – Cleveland Browns
Bills lost 2 in a row, especially heartbreaking was last weeks Game of the Year loss against the vikings, so expect them to come out with a vengeance against very weak Browns team.
My Pick – Buffalo Bills
Houston Texans – Washington Commanders
Washington was very impressive last week, handing undefeated Eagles their first loss of the season. On Sunday they face weakest team in NFL, Houston Texans, and expect them to take care of the business on the road.
My Pick – Washington Commanders
Indianapolis Colts – Philadelphia Eagles
Colts have had their fair share of craziness last couple of weeks, while Eagles have been best team in NFC this season. Expect Jalen Hurtz and company to take another W in Indianapolis.
My Pick – Philadelphia Eagles
New England Patriots – New York Jets
I didn't expect much from the Patriots in Week 9 against the Colts, and got punished for it. Probably same thing will happen this week, as Jets are visiting Gillette Stadium in New England. My brain says Patriots, But I'm still sour about AFC championship game in 2019.
My Pick – New York Jets
New Orleans Saints – Los Angeles Rams
Two very bad teams against each other. Although It's a rematch of NFC Championship couple of years back, This game will most definitely not be the same level of football. Maybe this week Rams?
My Pick – Los Angeles Rams
New York Giants – Detroit Lions
Pretty controversial pick in this game for me. Although Giants have looked solid all year, while Lions have been subpar at best, I still expect this upset in New York in week 11. Detroit has won 2 in a row and has looked half-decent last couple of weeks.
My Pick – Detroit Lions
Denver Broncos – Las Vegas Raiders
Watching Raiders game last week, made me realize how bad they really are. Broncos are not exactly elite level team either, but they should easily beat Vegas in high altitude.
My Pick – Denver Broncos
Minnesota Vikings – Dallas Cowboys
Another controversial pick this week. Vikings are coming of a miraculous victory against the Bills last week, meanwhile Dallas is coming off a tough loss. I expect Cowboys to bounce back in major way, as Vikings have pretty much wrapped up their division.
My Pick – Dallas Cowboys
Pittsburgh Steelers – Cincinnati Bengals
What can I say, Bengals are way better then Steelers, gotta go with Bengals.
My Pick – Cincinnati Bengals
Los Angeles Chargers – Kansas City Chiefs
My Favorite Match-up of the week. Mahomes vs Herbert never dissapoints, especially on big stage. This Sunday Night match-up should be very entertaining and closely contested, as both teams look to improve their playoff potential. My brain says go bet on Chargers, but my heart would never let me bet against my Chiefs.
Monday Night Football – NFL Week 11
Arizona Cardinals – San Francisco 49ers
49ers are legit title contenders this year in my opinion, as their game gets increasingly more impressive every week. On the other hand Cardinals offense has struggled all year and I don't expect them to be much of a threat to the San Francisco.