Match day Recap – NFL Week 11
November 24, 2022
840 Views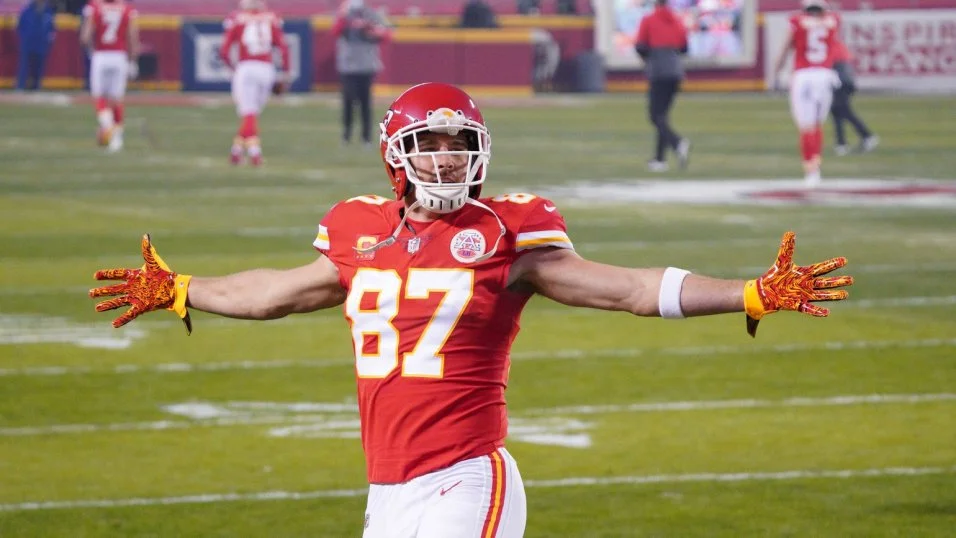 NFL week 11 went better than last Match-day,but there's still room for improvements to be made. Here's a recap of how Week 11 went in NFL and how my picks turned out.
Green Bay Packers 17 – 27 Tennessee Titans
My Pick – Packers
My picks for Week 11 again went wrong on Thursday night football. Aaron Rodgers and packers gave me a little hope with their performances last couple of weeks, but it all want array on Thursday. Titans dominated whole game and gave my 14 game parlay no chance.
Buffalo Bills 31 – 23 Cleveland Browns
My Pick – Buffalo Bills
Bills seemed like Superbowl contender this year 2 weeks ago, but their 2 straight losses revived ever-present doubt in fan base. Although, Bills won this week, their performance was not on the level people expect, especially Josh Allen, who was little shaky in the first half. But Bills got the W anyway so first green in my book.
Atlanta Falcons 27 – 24 Chicago Bears
My Pick – Atlanta Falcons
Once again, Falcons almost gave me a heart attack watching their performance on Sunday. Atlanta was better during whole game, but brain-dead turnovers and silly mistakes made this game closer than it should have been. Another W on early Sunday games.
New York Giants 18 – 31 Detroit Lions
My Pick – Detroit Lions
I'm so proud of these pick. Lions have very bad record this year, but if you watched some of their games, if football gods were on their sides, they would have been easily over .500. Giants are slowly but surely matching their pre-season expectations. 3 Straight Ws.
Baltimore Ravens 13 – 3 Carolina Panthers
My Pick – Baltimore Ravens
Can't take much credit on this one. Ravens were huge favorites going into this weeks matchup against the Panthers, but this game was painful to watch. Tied at 3 after 3 Quarters, Baltimore found a way to beat very weak Panthers team, but their offensive performance should be worrying for the future. This W brings us to 4-1.
Houston Texans 10 – 23 Washington Commanders
My Pick – Washington Commanders
I was surprised by the odds bookies gave Commanders to win on Sunday. Texans have been consistently the worst team this year, while Washington has been improving from week to week. Very solid win overall, never was in doubt.
Indianapolis Colts 16 – 17 Philadelphia Eagles
My Pick – Philadelphia Eagles
Fantastic game. nail-bitter through and through. Big props to Jalen Hurtz who proved once again that this Eagles team can go all the way this year.
New England Patriots 10 – 3 New York Jets
My Pick – New York Jets
Although I took an L on this one, this was one of the best defensively played games I've ever watched.Both defenses played on impressive levels, and It was suiting that punt return eventually won the game for patriots.
New Orleans Saints 27 – 20 Los Angeles Rams
My Pick – Los Angeles Rams
Oh,Rams, you've disappointing me once again. Going in didn't really have much hope, especially after it was announced that Cooper Kupp was not gonna play. It was over after 3 Quarters.
Denver Broncos 16 – 22 Las Vegas Raiders
My Pick – Denver Broncos
I'm finally off of Broncos hype train. Disaster once again, as they lose to the 3-7 Raiders team at home. Embarrassing.
Minnesota Vikings 3 – 40 Dallas Cowboys
My Pick – Dallas Cowboys
Another proud pick for me this week. Dallas absolutely crushed 7-1 Vikings. Cowboys defense was highest level I've seen this year, and their offesne put up 40 points against seemingly good Vikings defence. Maybe add Dallas to Contenders list?
Pittsburgh Steelers 30 – 37 Cincinnati Bengals
My Pick –Cincinnati Bengals
Another W for us was Bengals in Pittsburgh. High scoring game but was never in doubt that Bengals were better team.
San Francisco 49ers 38 – 10 Arizona Cardinals
My Pick – San Francisco 49ers
San Francisco one again proved their full strength, Dominating from start to finish on Monday. Great showing and feeling better and better about my NFC champions pick.
Los Angeles Chargers 27 – 30 Kansas City Chiefs
My Pick – Kansas City Chiefs
I was so right about this game as well. Was a thriller with two great offenses and mainly two amazing young Quarterbacks. Pure talent, late game drama, record braking performances, this game had everything. Kansas all the way !
My Pick Score – Week 11
Very good week results wise, but had some near misses in Jets and Broncos. Went 10-4 this week with high hopes for Week 12