Match day Recap – NFL Week 10
November 16, 2022
823 Views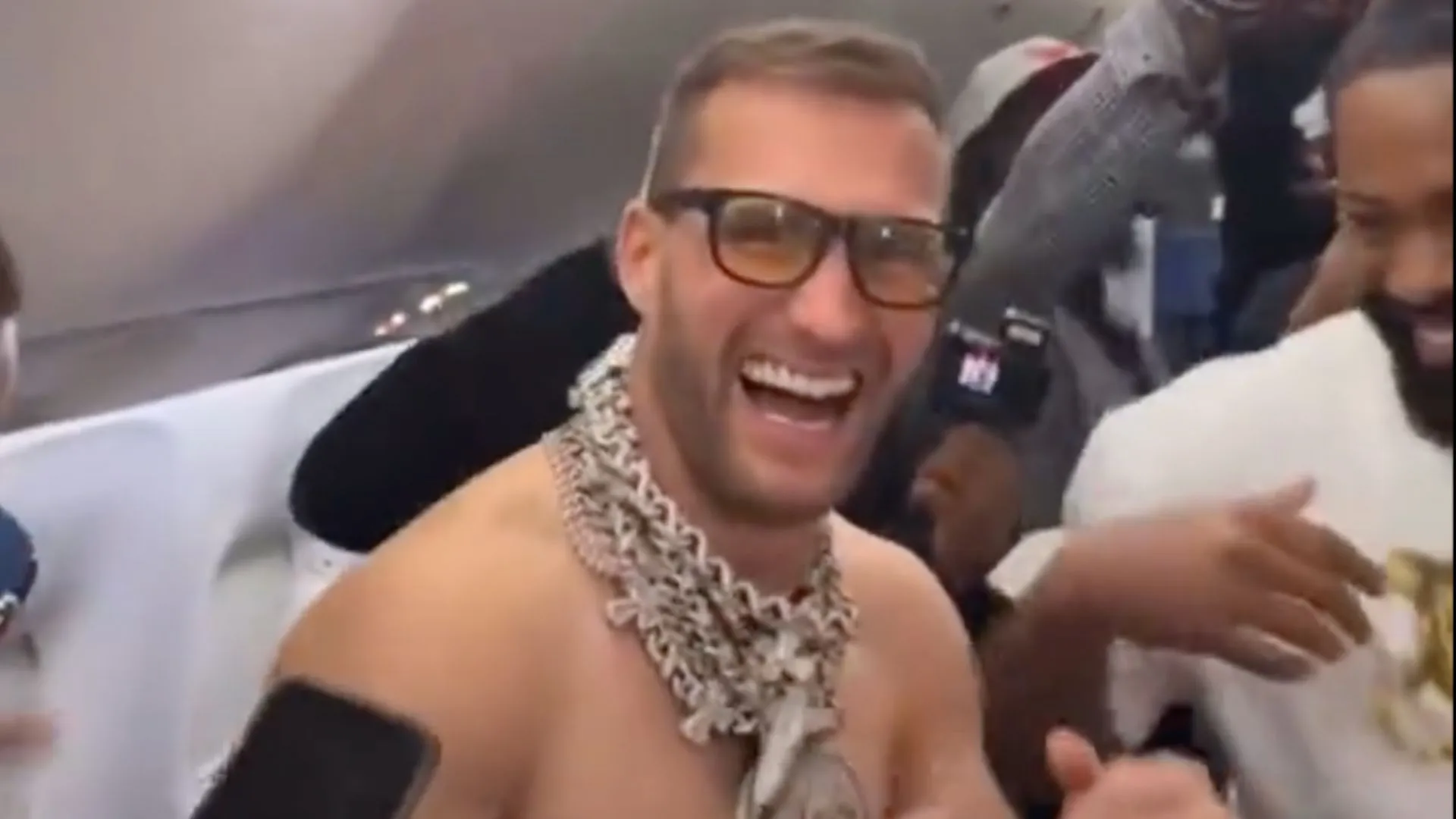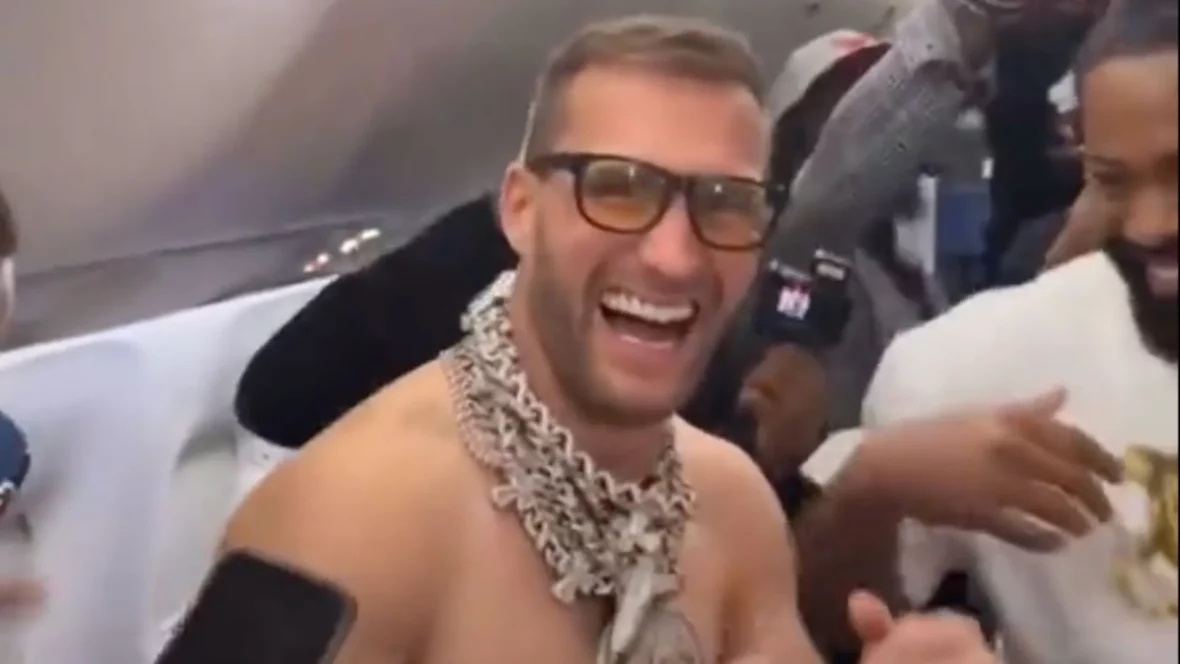 Another week of NFL football ended on Monday, filled with some amazing action all over the field and quite bit of upsets. Here's a recap of what happened across the league on week 10.
Atlanta Falcons 15 – 25 Carolina Panthers
My Pick – Atlanta Falcons
My picks for Week 10 went wrong with the very first game on Thursday. Atlanta aws favored both by Bookies and Fans, but in typical Falcons fashion, they disappointing everyone. Unable to stop running game and D'Onta Foreman, Atlanta was without much of a chance all game,add that to the some questionable decisions by their QB Marcus Mariota and Falcons fall to 4-6 on the season. Their playoff hopes seem to be dim from now on.
Buffalo Bills 30 – 33 Minnesota Vikings
My Pick – Buffalo Bills
This was a craziest game I've seen all year. Easily my Game of the year award winner, Bills – Vikings provided an inter-conference thriller. If you haven't seen this match yet, or even highlights, please do so. Even tho i had my money on the Bills, Vikings resilience and refusal to go down all game won me over at the end (Plus my bets were not going good anyway).
This match had everything : Amazing by Justin Jefferson, Great QB plays by both Josh Allen and Kirk Cousins, late game heroics by Vikings defense and much much more. After this game, no one will be against to see their Rematch in Superbowl this year.
Tampa Bay Buccaneers 21 – 16 Seattle Seahawks
My Pick – Tampa Bay Buccaneers
Got my first pick correct early on Sunday, with Tom Brady and Buccaneers showing there still is hope for their Superbowl aspirations.It was fun game to watch and props to German fans for creating amazing atmosphere in Allianz Arena. I hope to see more International NFL matches next year.
Chicago Bears 30 – 31 Detroit Lions
My Pick – Detroit Lions
Although no one watched this match live, Seeing highlights suggest it was pretty fun game considering both teams are dead and buried in playoff race. Lions came back late in the 4th quarter to even out my record for the week: 2-2.
Kansas City Chiefs 27 – 17 Jacksonville Jaguars
My Pick – Kansas City Chiefs
Well, It was closer than I expected, but in the end Chiefs got their win against Jaguars at home. With Bills losing 2 in a row, Kansas City seems in very good position to take control of the AFC 1st seed race.
Miami Dolphins 39 – 17 Cleveland Browns
My Pick – Miami Dolphins
Easiest win of the week for me, Miami took control early in the game and never got into trouble. Another solid performance by their offense and props to Tua, who is looking very solid with Dolphins this year.
New York Giants 24 – 16 Houston Texans
My Pick – New York Giants
Giants are for real this year. Very solid game on both sides of the ball. Saquon Barkley making his case for Comeback Player of the Year and Giants improve to 7-2.
Pittsburgh Steelers 20 – 10 New Orleans Saints
My Pick – Pittsburgh Steelers
I'm most proud of this pick on week 10. New Orleans was so bad all game it was tough to watch, even the highlights. As I predicted, their playoff hopes came to an abrupt end this week.
Tennessee Titans 17 – 10 Denver Broncos
My Pick – Tennessee Titans
Another W for us this week, with Titans handling broncos in strong fashion at home. Not as dominant game from Derrick Henry as I expected, but solid performance by the defense helped Titans to improve to 6-3 on the year. My Wildcard pick for the playoffs goes to Titans. My pick score improves to 7-2. (It all goes downhill from here)
Las Vegas Raiders 20 – 25 Indianapolis Cotls
My Pick – Las Vegas Raiders
Never bet your money on Raiders, I re-learned this lesson a hard way once again this week. It was borderline embarrassing performance by Raiders against struggling Colts team. They fall to 2-7 and last place in their Division.
Green Bay Packers 31 – 28 Dallas Cowboys
To be honest I don't know what to pick on this one. Both teams are under-performing their expectations, especially Packers, whom seem to cant find any traction offensively. On the other hand, Cowboys have had their fair share of ups and downs this year. I'll have to pick Cowboys, based on Packers's recent struggle, but it could go either way.
My Pick – Dallas Cowboys
Another thriller on Sunday between two teams with Superbowl hopes at the start of the season. Aaron Rodgers finally looked like himself in second half and kept Packer fans hopes alive for now. It's fair to say Cowboys choked a little bit, with questionable decision on offense, but full credit goes to Packers for finally showing up this year.
Los Angeles Rams 17 – 27 Arizona Cardinals
My Pick – Los Angeles Rams
Rams are official dead this year, with their offense looking like amateurs every week, and icing on a cake, Cooper Kupp is out for the rest of the season with an injury. Cardinals didn't show much this week, but their opponent was so bad, they still get to improve to 4-6.
San Francisco 49ers 22 – 16 Los Angeles Chargers
My Pick – San Francisco 49ers
Prime Time game on Sunday night didn't disappoint. 49ers defense look solid as usual, and their offense seems to be clicking more and more every week. Credit to the Chargers as well, despite the loss, they still remain in playoff hunt for wildcard spot in AFC.
Philadelphia Eagles 21 – 32 Washington Commanders
My Pick – Philadelphia Eagles
Biggest upset of the week was on Monday, as subpar Commanders team finally handed their division rivals their first loss of the season. Although Eagles dropped their first game, lot of things had to go wrong, including questionable Roughing the Passer call on eagles at the end of the match. All credit to Commanders QB Taylor Heinicke, for coming out as a pretty solid starting QB in the league.
My Pick Score – Week 10
Yes, it was a tough week to bet on, but in terms of football, we had some great action all over the league. 8-6 is quite bad, but had some proud wins as well, so I have hopes for better results in the future, as all Gamblers do I suppose.