Roland Garros 2023 – Can anyone stop Carlos Alcaraz?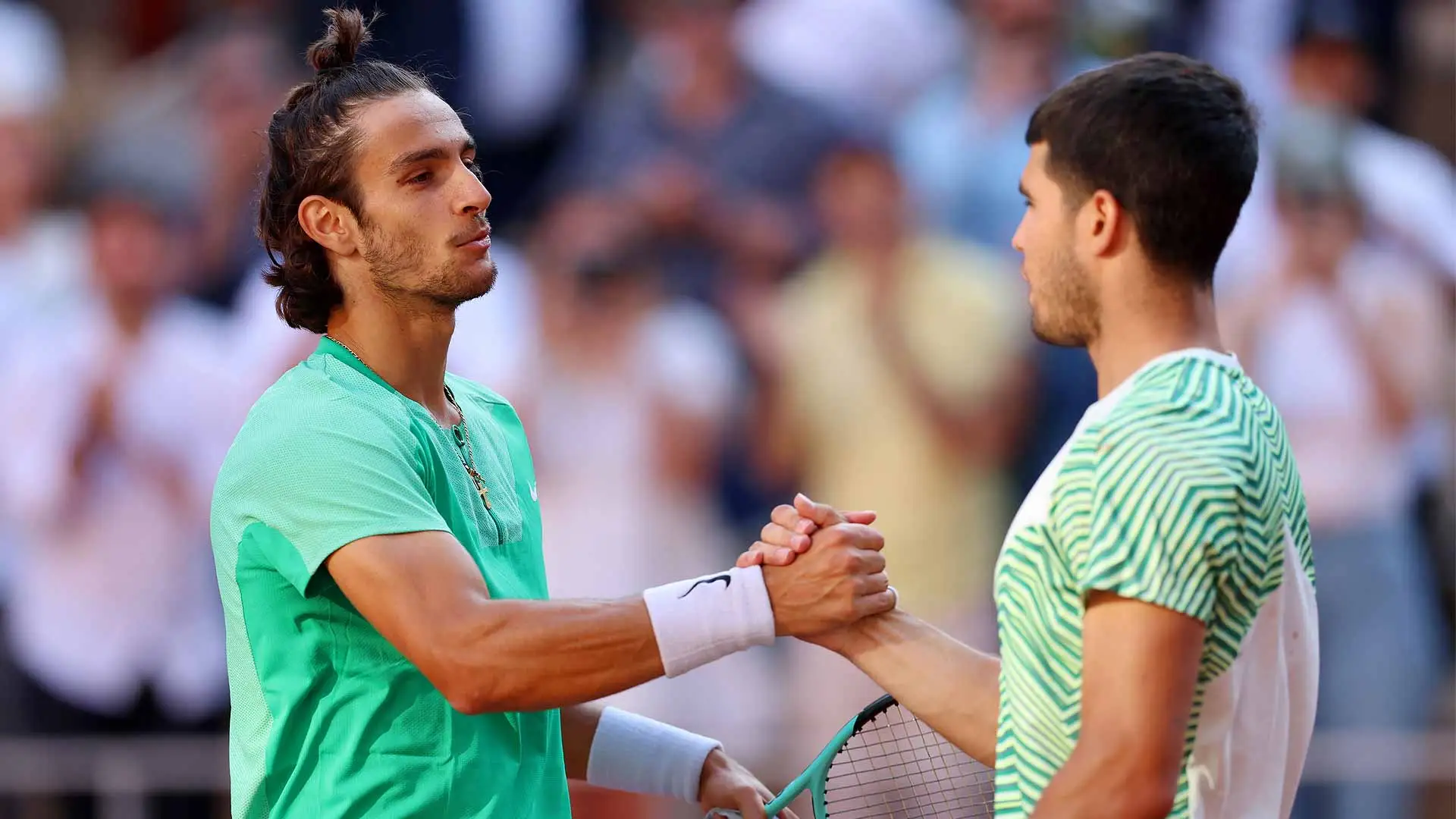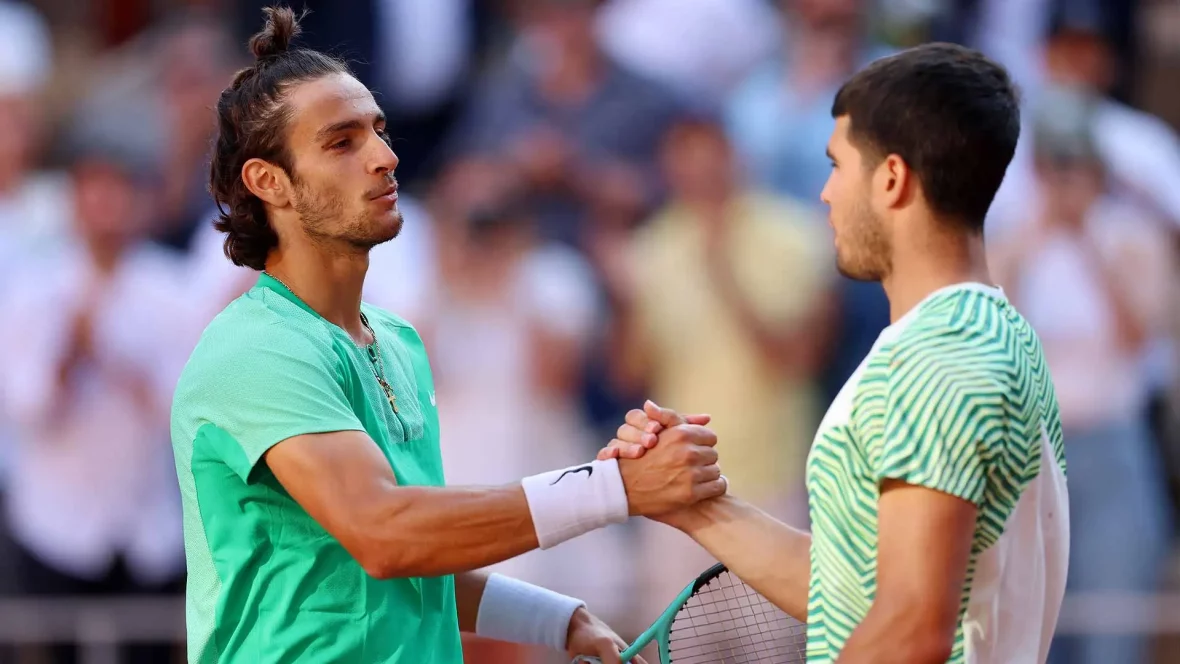 Second week of Roland Garros 2023 kicked off yesterday, with first batch of 1/8 finals both in Women's and Men's Draw.
Well, it has been an eventful tournament in Paris this week, to say at least, but we all know the best is yet to come. In this article, I will overview yesterday's games and give you my predictions for the ending stages of the second grand slam of the year.
Too much from Carlito
Lot has been said, written, and predicted about Carlos Alcaraz in recent years. Many (Including me) doubted the hype around this kid in 2019, claiming that he will be dominating the tennis world in years to come. But boy, I happily admit I was so wrong. The young Spaniard matched up against another young rising star in Lorenzo Musseti yesterday, who was in top form, beating previous opponents in dominant fashion. This match was supposed to be the crown jewel of yesterday's match day, but it was a beatdown and total dominance from Carlito. After just 2 games of the first set, Musseti was miles behind Alcaraz in every aspect of the tennis match. Even tho it's a joy for every tennis fan to watch this kid from spain play beautiful tennis, pull of shots no one on the tour is capable of, It still makes every tennis follower worried, Who is going to challenge him in the upcoming years, after The Big 3 officially leave the tour.
Yes, there are many young and talented players, such as Holger Rune, Lorenzo Musseti, Jack Draper, Ben Shelton and Semi-Young but already established players like Tsitsipas, Medvedev, Ruud and Zverev, But no one seems to come close to Alcaraz in most of their match-ups. As a sports fan, I'm already concerned about Max Verstappen's dominance in F1, I can't handle another of my favorite sports falling under the dominance of single athlete. But boy, is his tennis beautiful to watch.
Favorites taking care of business
Other then Alcaraz-Musseti Matchup, other 3 matches yesterday had clear favorites, and all of them took care of business in relatively easy fashion.
Match Day kicked off with Khachanov – Sonego match. Russian seems to love Grand Slams, reaching Quarterfinals in 3 of his last 4 Grand Slam tournaments. After very weird first set performance, Khachanov found his usual game in second and beat Sonego in 3 straight sets 3-1.
Second Title favorite according to bookmakers, 22 Time grand slam winner Novak Djokovic showed he is the one to beat. Serbian has not lost a grand slam match since last years Roland Garros quarterfinal against Rafa Nadal, (Who can blame someone for losing to Nadal on Clay), and continues to dominate in his quest to take sole lead in Grand Slam race between the Big 3.
Past finalist here in Paris, Stefanos Tsitsipas faced 118 ranked Austrian Sebastian Ofner, who was having a wonderful tournament. Credit to Ofner for giving a good fight in first set, but after that Tsitsipas got into groove and never looked in doubt to book his ticket to Quarterfinal, Where he will face Carlos Alcaraz. Greek has never beaten Alcaraz, trailing in h2h 4-0, their last matchup in Barcelona Final this year was complete disaster for Tsitsipas, losing to Carlito yet again. But Grand Slam is always different, so hope their matchup tomorrow will be much more eventful.